Question
An error message like the following is displayed.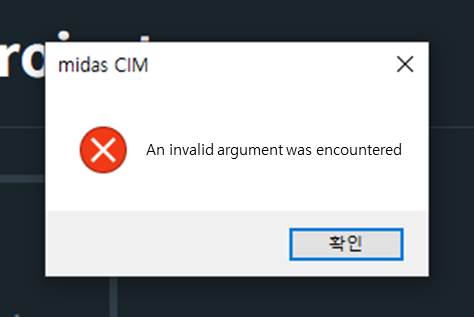 An invalid argument was encountered.
Answer
The reason why midas CIM does not run properly is due to the computer not meeting the minimum system requirements required for the CIM operation.
The minimum system requirements to run midas CIM are as follows.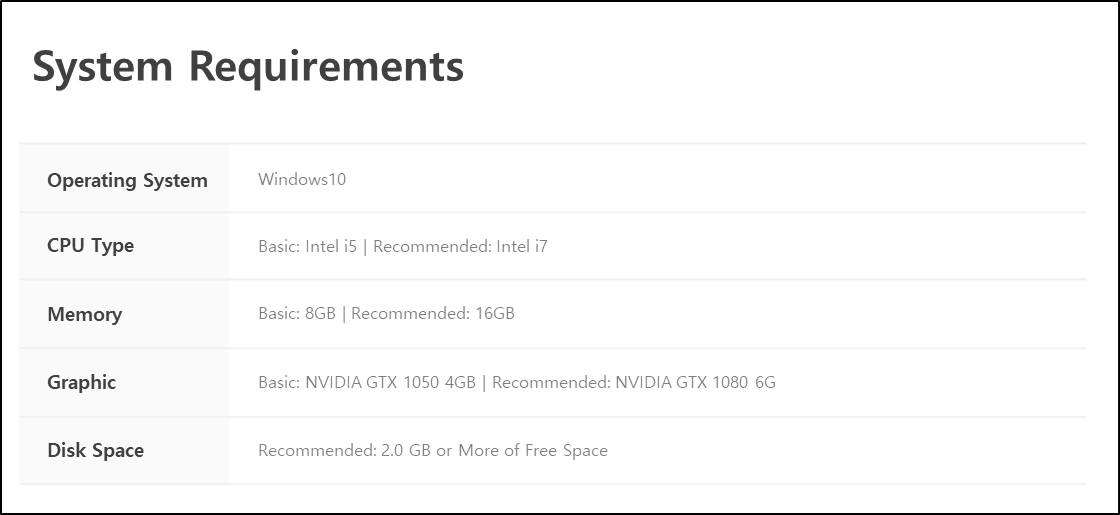 ---
Currently, midas CIM does not work properly on computers that use integrated graphics from Intel.
To resolve the issue above, a dedicated graphics card listed in the recommended system requirements is necessary.
Certain computers can operate CIM even with integrated graphics, but please adhere to the recommended system requirements for seamless functioning of CIM.
Efforts are in progress to enhance the software to support a broader range of computer configurations.