Question
Midas CIM does not run, although there is no separate error message displayed.
Answer
Please check if you have the latest version of the software installed.

During initial installation, midas CIM supports the midas Onedesk app which enables integrated execution and management of midas programs.
midas Onedesk allows the user to run and update midas programs such as GEN, Civil, and Drafter, including midas CIM, and also manages accounts and authentication keys.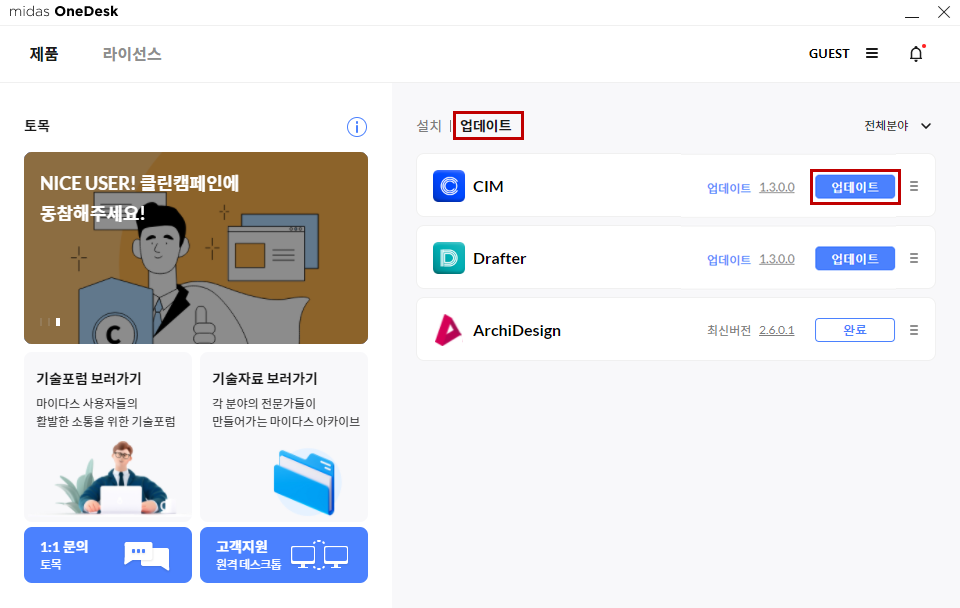 The user can quickly update CIM to the latest version by clicking the update button in the midas Onedesk app.