Question
I cannot import CAD files in Drafter.
Answer
Drafter is a program that creates, edits, and updates drawings with a 3D model and allows for the editing of drawing templates in the same working environment as traditional CAD.
You can import your existing. DWG files to use. The program certification process must be completed before opening the file.
1. Refer to the [Certification] Drafter License Certification Method FAQ and complete all steps.
2. There are two ways to import a CAD file. Please refer to the details below.
1) Drag the file you want to import and drop it in the Drafter window.
1) Click the midas Drafter icon in the upper left corner of the certified Drafter screen and then click 'New_Create New Project'.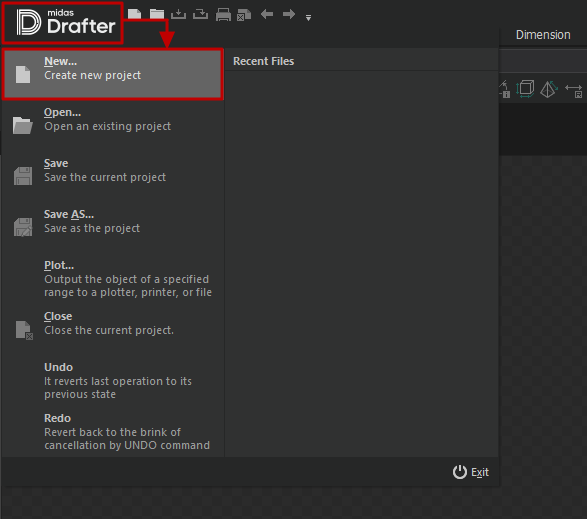 2) Click [File] > 'Import (DWG/DXF)...' in the newly created project.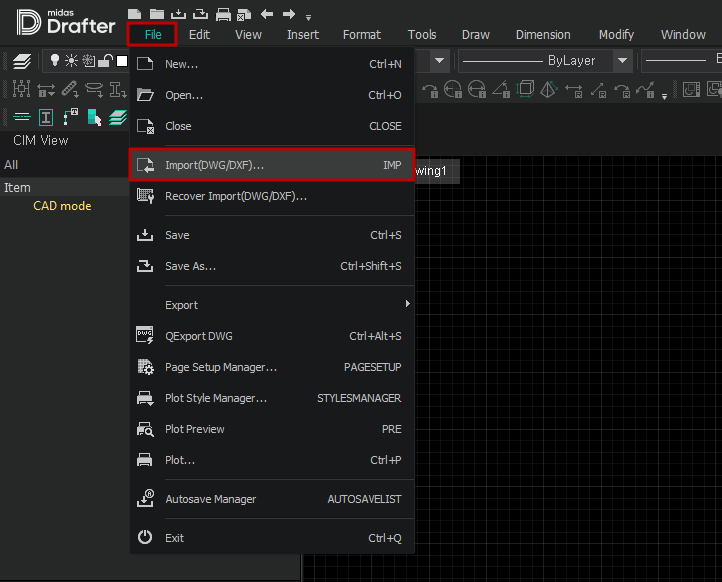 3) In the active file explorer, select and run the DWG file you want to use.