Question
How to view results of Bending Moment Diagram (BMD) in Graphical or Tabular format?
Answer
All the post processing options are available under Results Menu. The view could be graphical, tabular or detailed member results.
From the main menu select Results > Results > Forces > Beam Diagrams.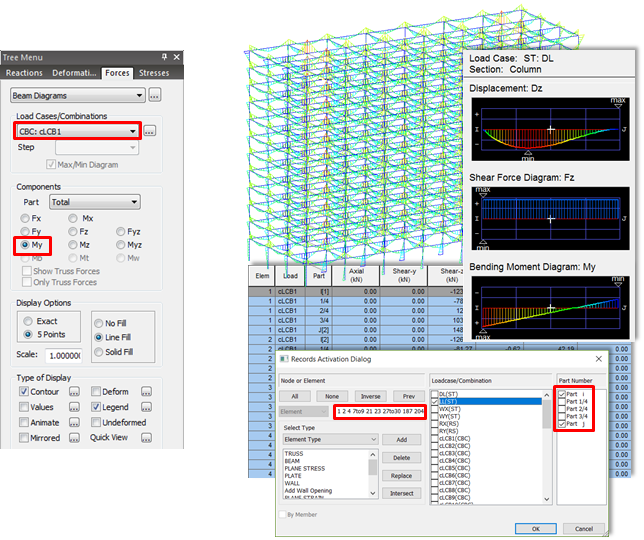 The desired internal force components could be separately viewed for beam, plate, truss and wall element.
For more detailed view , i.e, force along the member length, Results > Detail > Beam/Element
To check the internal forces and stresses of beam elements from the analysis results in a spreadsheet format table. From the main menu select Results > Tables > Result Tables > Beam > Force & stress.
Select member you want to see result in tabular format then select load case. In midas results are displayed at 5 points along the length of a member. Choose the required part location.