Question
I'm curious about the process of applying hotfixes.
Answer
Before applying the hotfix, all running instances of the MIDAS program should be closed. The process of applying the hotfix is as follows:
1. After launching midas OneDesk, click on "Run and Update" in the left menu
2. In the active "Run and Update" window, click the "Update" button located on the right side of the program you wish to update to apply the hotfix.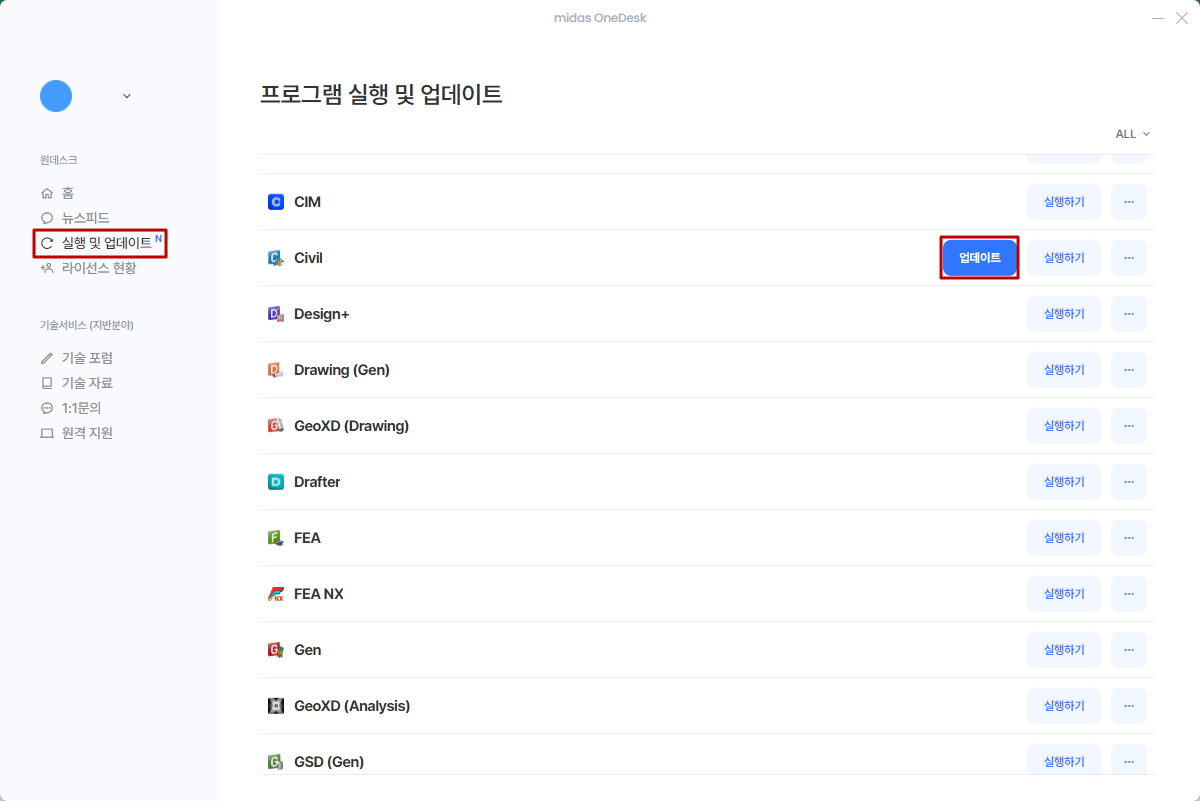 If the update is not progressing and remains in the "Waiting" state for an extended period, please refer to the [Execution] How to update Windows guide and proceed with the steps provided. After that, attempt the hotfix installation again.