Question
How can I apply different Skews to the Curve Library assigned to an Assembly Unit?
Answer
It can be done by utilizing Connected Space.

However, if only one space (Default Constraint Path) is used in the Assembly Unit, there are limitations in the case of a bridge Assembly Unit with multiple spans. The limitations are as follows.
1. You need to set the Unit Length of the Assembly Unit and place Constraint Planes, considering the length of the Segment assigned to the Layout in advance.
2. The position where the Skew reference point of the Constraint Plane can be set is the start point and end point of the entire assigned section. Therefore, if it is assigned to the multi-segments of the Layout, the Skew of the segment division position cannot be applied.
These limitations can be solved by using Connected Space (a new feature added in CIM V150).
Info
What is a Connected Space?
A continuously connected space in the longitudinal direction (Default Constraint Path) in Assembly Unit mode, and each Connected Space has its own Unit Length and Align Type settings.
Function description
Assembly Unit mode > Assembly Unit tab > Constraint Entity > Space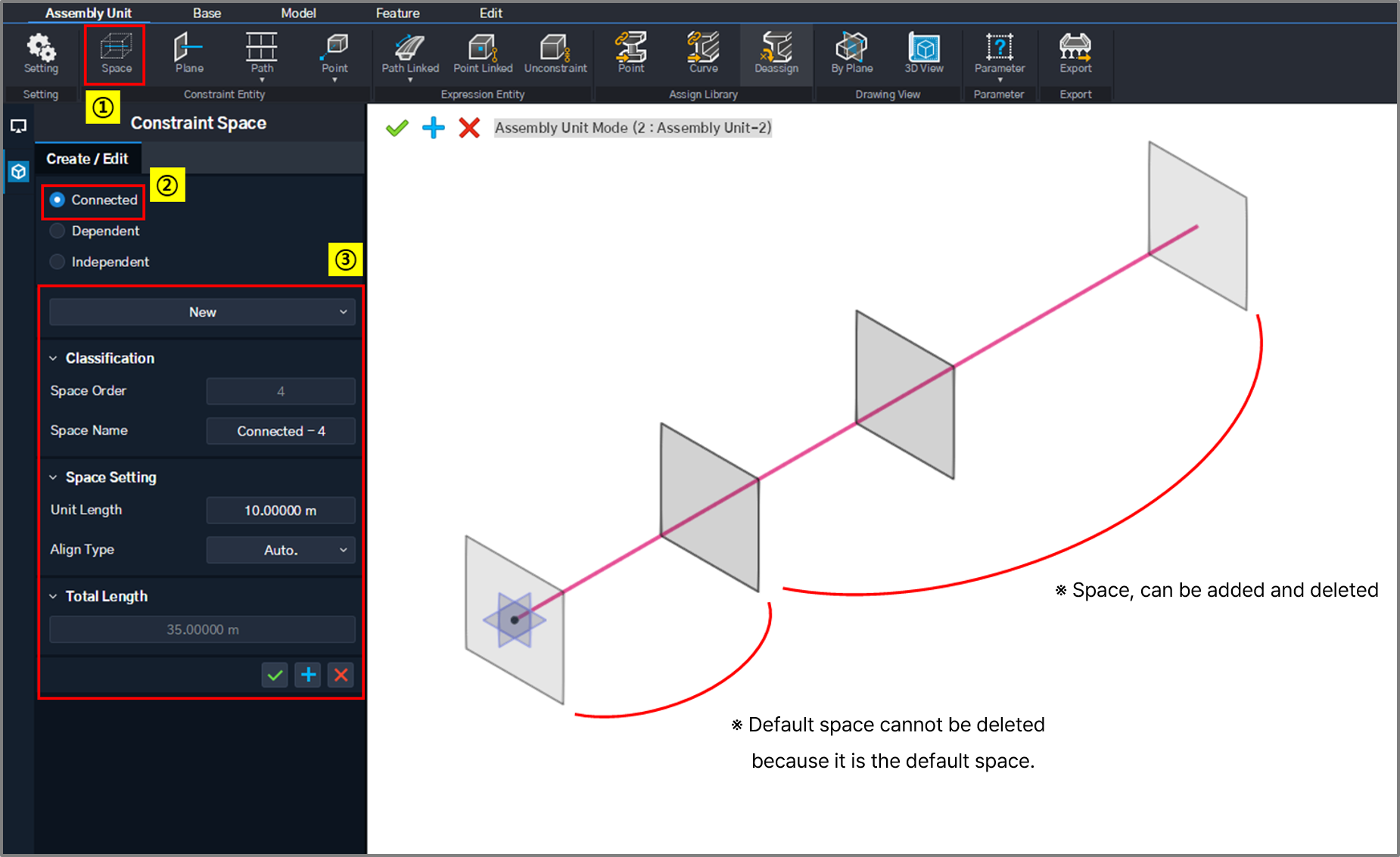 Figure 1. Connected Space add/delete dialog box
---
With the provision of such Spaces, the UI of the following functions has been added with space settings and only constrained objects belonging to the set space are selected. (For example, only the Constraint Planes belonging to the space set in the Main Constraint Path are selected.)
Constraint Plane, Main Constraint Path, Rigid Constraint Path, Sub Constraint Path, Constraint Point,
Constraint Array Point
Path Linked Entity, Point Linked Entity, Assign Point Library, Assign Curve Library, Drawing View(By Plane)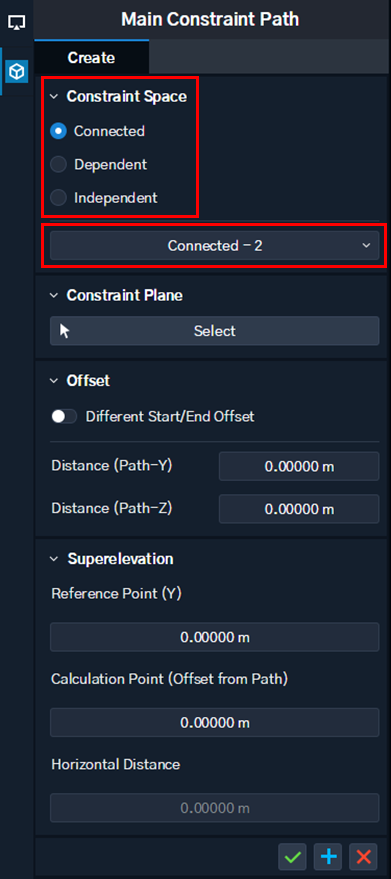 Figure 2. Panel
The section where you select Space in the Main Constraint Path.

---
Number of spaces in Assembly Unit = Number of segments selected in the Layout
You can see in the video below that the number of spaces in the Assembly Unit is two, therefore 'Add' is only possible when the number of selected segments is two.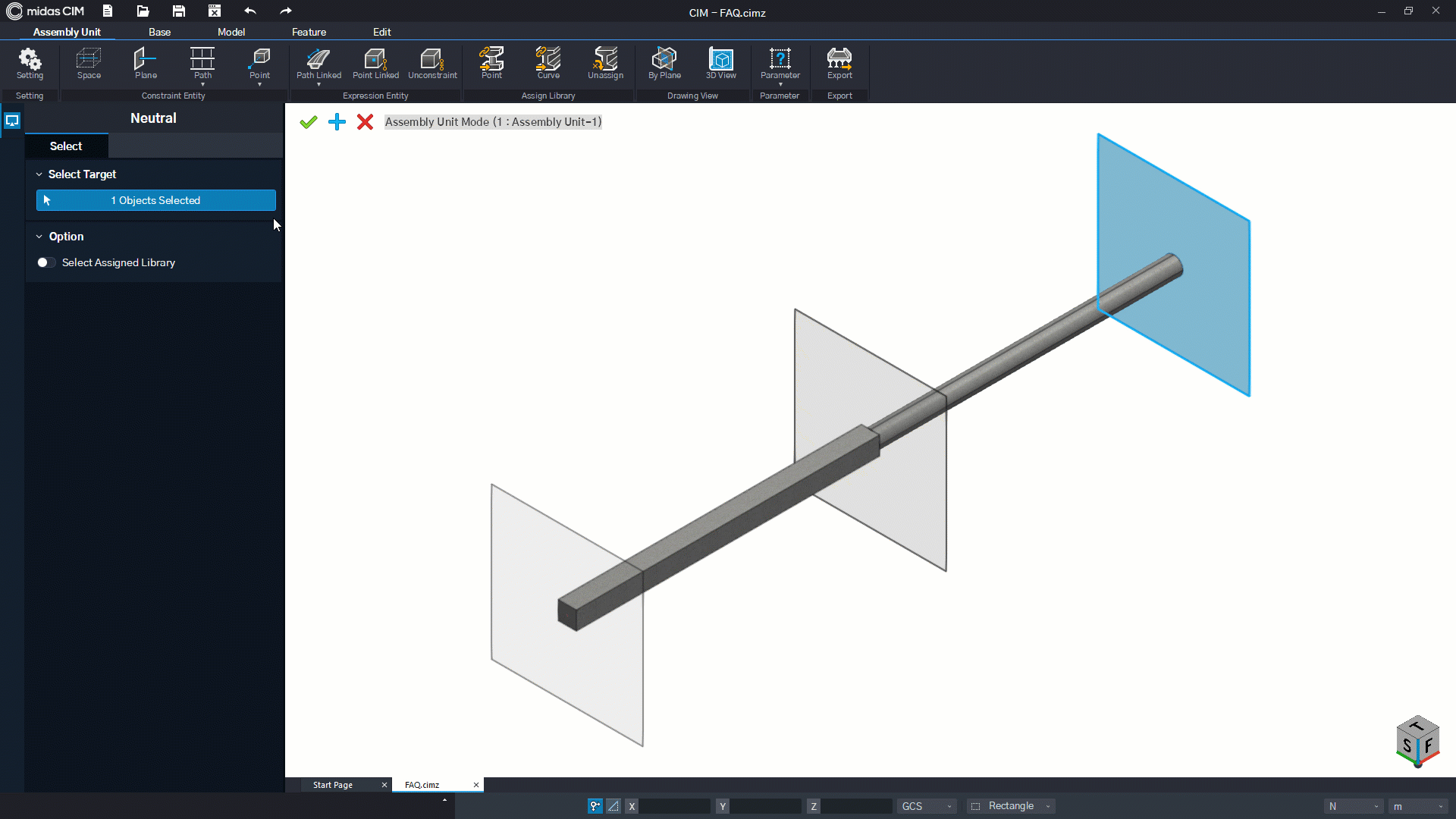 Figure 3. Assigning Assembly Unit created with Connected Space to an alignment
If we look at the flow of applying Connected Space,
1. Divide the Layout's segment according to the arrangement of the spans in the bridge.
2. Create a Connected Space in the Assembly Unit.
(※ Number of segment divisions = Number of Connected Spaces, selected as Multiple Segments
when assigned to Layout)
3. Sequentially match the Connected Space with the Layout's segment one by one
4. The Start Point and End Point of the segment become the Skew reference point of the Constraint Plane
(When a Connected Space is created, the End Constraint Plane of the previous Space and the Start
Constraint Plane of the next Space overlap at the same position.)