Question
I'm curious about how to modify the operation of Image SAFER.
Answer
Image SAFER is a security program designed for document security and prevention of output tampering.
If Image SAFER is running, it can interfere with the secure execution of the MIDAS program. Therefore, it is necessary to exit Image SAFER in order to run MIDAS securely.
The method is as follows.
1) Search for "Services" in the taskbar search box and run it.
2) Right-click on the program named "Image SAFER 5.0 Service" and click on "Properties."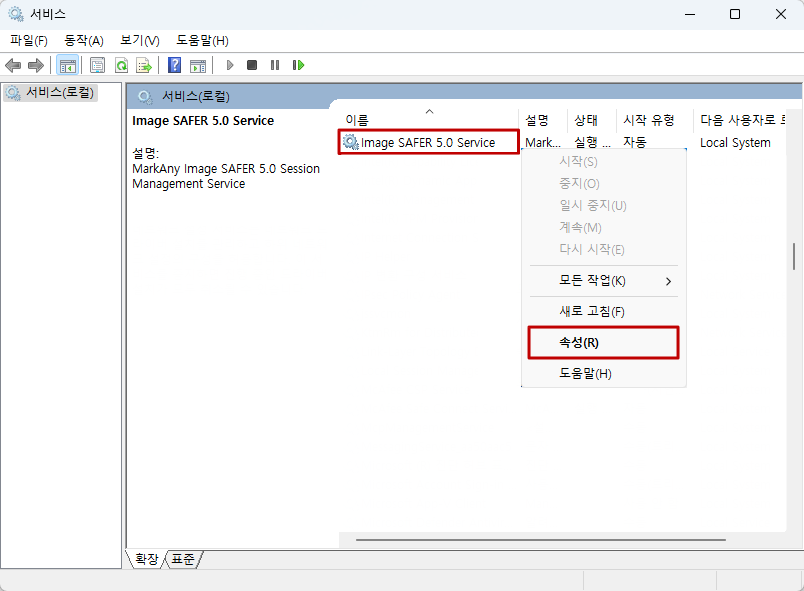 3) In the General tab, select "Disabled" from the Startup type dropdown menu.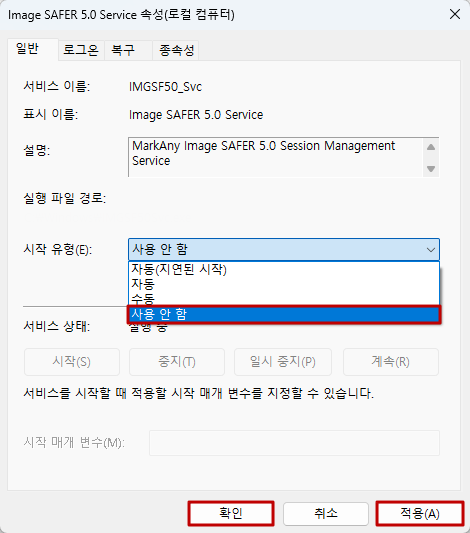 4) Click the [Apply] button followed by the [OK] button. Then, run the MIDAS program to confirm that it is functioning correctly.